Find your fit
Finding the right mask for your face shape is important. If it doesn't fit, then it isn't filtering harmful particulates and droplets.
Does it cover
your cheeks?
Is there space between
the chin and mask?
Is it too tight
against your head?
Is the nose
bridge sealed?
Three easy questions to start with
01

What's your
face size?

Cup shaped masks tend to fit larger faces or higher nose bridges.

02

Do you have a higher or lower nose bridge?

Folded masks tend to fit smaller faces or lower nose bridges.

03

Do you need fluid resistance?

Surgical N95 masks are tested for fluid resistance as an additional layer of protection in a healthcare setting.
Find the best mask for you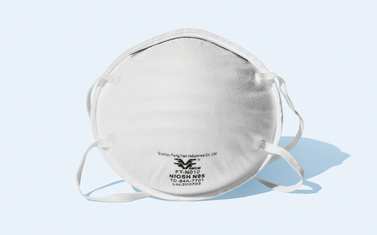 Surgical Cup
Fluid resistant
Good for larger faces and higher nose bridges
SHOP ALL
Standard Cup
Good for larger faces
Good for higher nose bridges
SHOP ALL
Find your fit with our Fit Kit
We carefully selected each of the 10 masks included in the Aiden Fit Kit to help you determine the best mask for your personal needs.
GET YOURS FOR $49